Wed Apr 5 '17 Announcement
almost 2 years ago – Wed, Apr 05, 2017 at 05:24:52 PM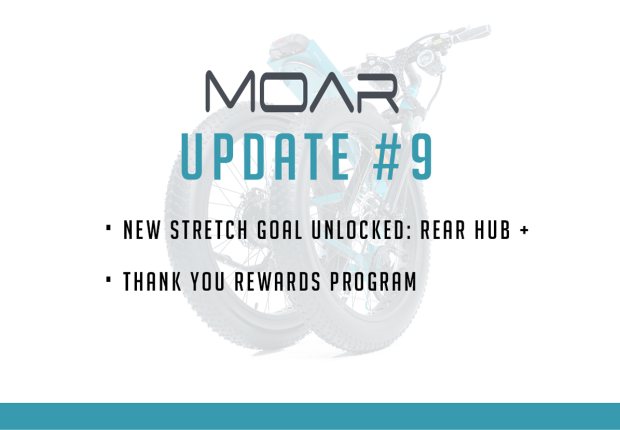 The MOAR community has been an incredible guiding force through the life of our campaign. You all have great ideas for your MOAR bikes, and we've been listening. Check out the update below for some exciting news!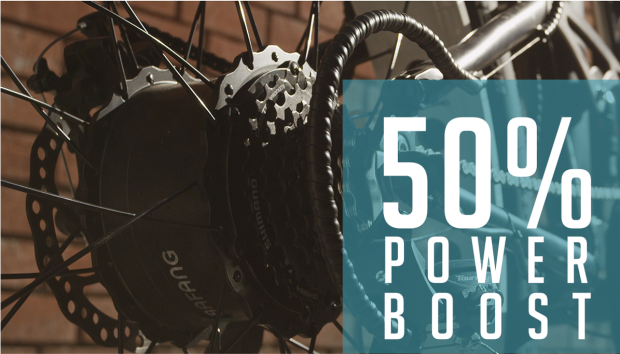 750 watts of power on offer for our 24/7 and Sun&Fun models!
Many of our backers who purchased our Sun&Fun and 24/7 models have been asking if they would get an upgrade, like our backers who have opted for the enthusiast-focused Rapt model. Well, we've heard you, and we've delivered. Now available for the 24/7 and Sun&Fun, we have the Rear Hub +!
The Rear Hub + is an upgraded 750W 8Fun motor – a 50% power boost from the 500W model. It is capable of bursts up to 1000W of peak power, and increases torque for the rear hub from 44 to 60ft-lb. The motor is IP65 rated, quiet, efficient, and built to last like all MOAR motors! To upgrade, click the button below to purchase our Rear Hub + upgrade perk.


In appreciation of the support of our backers, we are happy to offer our Thank You Rweards referral program, where you can earn your MOAR bike for free!
To learn more & get started on earning credits, click on the link below based on where you are currently viewing this message:
IF YOU ARE VIEWING THIS ON INDIEGOGO:
Click here to visit the MOAR Bikes Thank You Program. Your unique URL will populate automatically if you are logged in to your Indiegogo account.
IF YOU ARE VIEWING THIS IN YOUR EMAIL:
Click here to visit Indiegogo first, then the Thank You Program (Indiegogo link in step above). You must be logged in to Indiegogo and visit it first to pre-load your unique URL to receive credits.